Wednesday, June 30, 2010 at 11:07PM
Emirates is leveraging its designation as FIFA's only Official travel partner in Johannesburg with an amazing activation display at Fan Fest that allows fans to test their soccer skills in an interactive challenge. Emirates is currently featuring a giant inflatable on-site that replicates the airlines' A380 Airbus fleet, which now flies to eight (8) select destinations across the globe.
Within the inflatable, Emirates offers soccer fans a chance to score against a virtual goalkeeper in a live penalty kick challenge. Participants are given three (3) attempts to score and are provided with a print out that details their shot selection and serves as a great takeaway from their experience. Fans waited in extremely long lines to participate in the challenge.
Check out some pictures of the activation display below: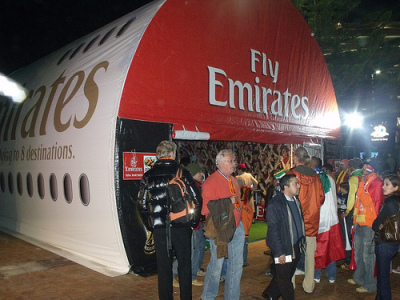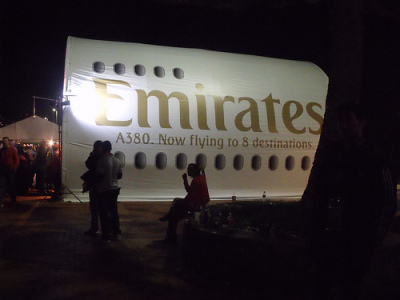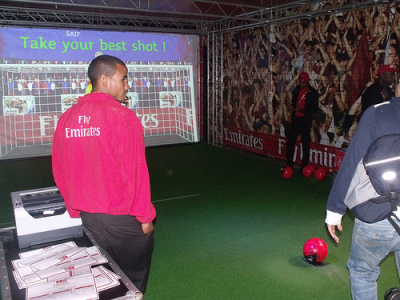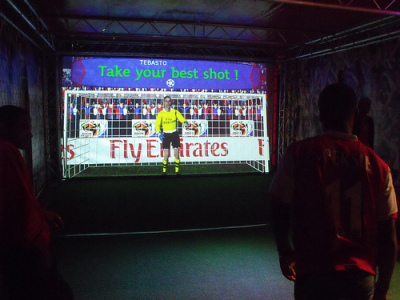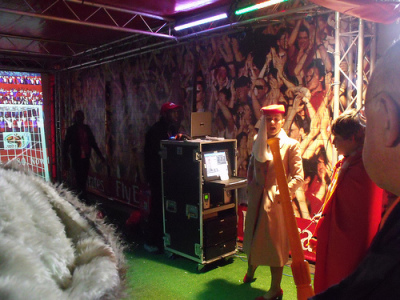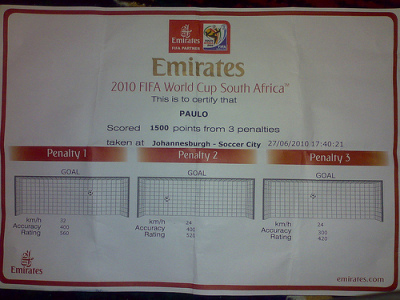 Check out a video detailing Emirates' innovative fan engagement tactics on-site at the World Cup:
Emirates, the world's fastest growing airline, is also activating its World Cup sponsorship in a number of different ways:
Emirates provided team and association travel wherever possible (to and from the world Cup)
Emirates surprised several senior media figures from across the globe with a superb South African 2010 FIFA World Cup package, which included a tour of leading local attractions in Johannesburg and the surrounding area
Emirates had the exclusive rights to offer either live or delayed in-flight broadcasts of the World Cup matches in 2010 and 2014
Emirates received a ticketing and hospitality facility at all World Cup matches
Emirates was provided the opportunity to offer unique 'follow your team' travel packages that allowed fans to watch their favorite team's games while waiting at the airport and flying on board
News Source: Kuwait Times